Everybody who has ever lived in the Netherlands or has dated a Dutch guy seems to have an opinion about Dutch men: Dutch guys don't flirt, they let their agendas rule their (love)lives and are so enthusiastic about feminism, a girl is likely to pay her own bill when on a date!
So what do Dutch guys look for in a woman? Let's look at the facts and see what the research says about Dutch guys.
1. What do Dutch guys look for in a woman?
The Dutch newspaper Volkskrant did a big investigation in 2014 to find out what Dutch men look for in a woman. The men were all highly educated and maybe that is the reason why 28% said intelligence is most important. Also in the top 3: sweetness and cheerfulness.
2. It's all in the eyes, say Dutch men
When it comes to looks, most Dutchmen said they find the eyes of a woman important. Second, are breasts and bottom. Attractiveness is important but Dutch men don't care much for heavy makeup. Tip for girls in love with a Dutch guy: Dutchmen like a more natural style.
3. Dutch guys like women in high heels
Natural maybe, but high heels are still considered attractive. According to research done by Harris Interactive, shoes are important to Dutch men. 63% said they also take good care of their own shoes.
4. Who do Dutch men find attractive?
To get an idea of the ideal woman for Dutch men, here is a photo of Dutch celebrity Chantal Janzen. The tv-presenter, actrice and musical star was chosen most sexy Dutch girl a few times by Dutch men.
 

 

View this post on Instagram

 
5. Dutch men wear old underwear
Nice shoes might be important to Dutch guys, the quality of their underwear certainly is not. Don't be surprised if the Dutch guy you are dating is wearing worn-out underwear!
The Dutch shop Zeeman found out that 1 in 3 of the Dutch men continue to wear underwear even when it is worn out. At least, that is what their partners say. 37% of Dutch women say their men walk around in old underwear.
6. The Dutch have sex before marriage
Sex before marriage is not a problem for Dutch men and Dutch women. Most Dutch people also think there is nothing strange about gay people. The use of birth control is high in The Netherlands. Most girls use the pill. This research comes from Rutgers, the Dutch centre of expertise on sexual and reproductive health and rights.
7. Are Dutch guys vain?
In research done by Discovery Channel in 2010, it seemed Dutch guys use a lot of beauty products. But are Dutch guys vain? Compared to men in other countries, Dutch men actually take very little time looking in the mirror. Though 84% think it's important to look good, the average Dutch guy spends only 3 minutes looking in the mirror every day.
8. Dutch man wants you to think he is honest and not rich
Dutch guys find it important that women think they are honest (36%) and loyal (35%), according to the Volkskrant research. Only 1% of Dutch men say he finds it important that women think he is wealthy! A Dutch man does not care for bragging!
So, are dutch men rich? A Dutch 30-year old makes about 33.000 euros a year. 
9. Are Dutch men attractive?
Dutch men are not considered the most attractive in the world. A survey among holidaymakers showed you'd be more likely to meet good-looking men in Italy. The Italians were especially popular among British, Spanish, and Portuguese women. Dutch men are most popular among people from Norway.
10. Dutch men are tallest
But if you like tall, sporty men, go for the Dutch. Officially, Dutch men are the tallest people in the world. On average Dutch men are taller than 183 cm. Find a map below coloring the tallest (blue) and shortest (red) people in the world.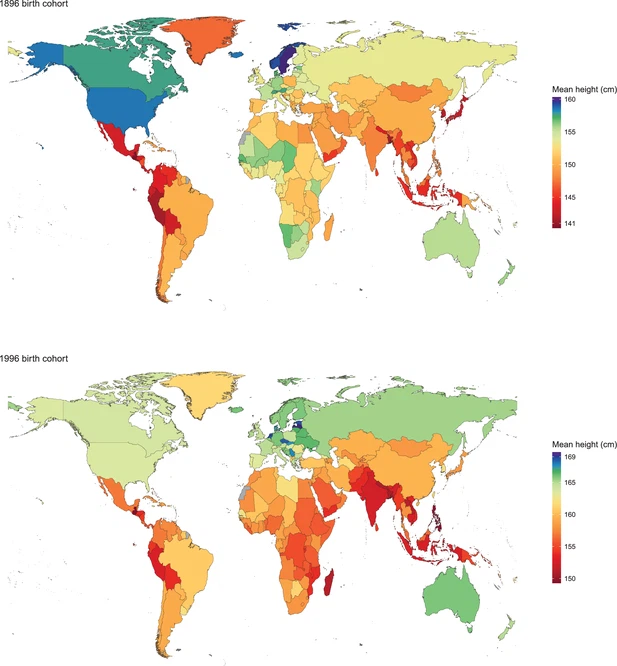 11. Dutch men don't marry
Don't expect your Dutch man to propose marriage any time soon. Especially young people prefer to live together. The Dutch are on average 37 years old before they get married. But nowadays many Dutch people never get married.
In 1997 60% of 35-year old men were married. In 2017 only 36% were married. Many Dutch choose a different kind of marriage: civil partnership.
12. Dutch guys don't flirt
In a study of on-line flirting by social network site Badoo.com, Athens in Greece was named the world's flirtatious city. Badoo ranked cities by the number of on-line chats or flirtations that were initiated per month by the average Badoo user in a particular city.
Unfortunately, Dutch men don't flirt. Chat users from Amsterdam initiated an average of 18.4 conversations per month. It's still better than Buenos Aires (16,3), Rio de Janeiro (12.4) and Germany (17.7). In Athens, Moscow and Kuwait City Badoo users initiate over 25 chats each.
13. What Dutch men are like in bed
Dutch guys might not be easy to get into the sack, or so they say. But once they are there, it's worth it, if you believe a survey by Men's Health. According to findings from the magazine, Dutch men take the longest time for foreplay to climax. They have an average time of 22 minutes. Only Mexicans take longer.
14. If size matters…
Dutch men have large p*nises. The average p*nis size in Holland is 15.87 cm. Number 1? Men from Congo. Theirs measure a whooping 17.93 cm. On target map there is hugely interesting map available.
15. Satisfaction in numbers
On the website of condom maker Durex you can see worldwide levels of frequency of sex and the levels of satisfaction. 68% of Dutch respondents said they were having sex on a weekly basis. 50% said they were satisfied. Compared to other countries, people with Dutch partners are well off. People in Greece and Mexico seemed rather happy with their sex lives as well.
Do you think Dutch guys don't flirt? Let me know in the comments.