Many people visiting Amsterdam are surprised to see there are not many homeless people in the streets. Most of the severe cases, alcoholics, drug addicts and people with serious psychological problems have been taken off the streets from 2006 to 2008 as part of a national plan. They were given treatment and accommodation. Still, the amount of homeless in Holland are on rise again, due to the crisis. Many of which today are 'normal' people with financial problems who were forced to leave their houses because they could no longer pay the rent. At the same time, cut backs in municipal funding left many homeless shelter with long waiting lists.
Here are 10 most asked question about homeless people in Amsterdam.
1. How many homeless people are there in Amsterdam?
According to estimates from the council, about 200 people sleep in the streets in Amsterdam every day (total inhabitants is 800.000) everyday. Is this a lot? It's difficult to tell, because countries have different ways of counting their homeless. Besides that, it's obviously rather difficult to count homeless, as they are not registered.
In Belgian Antwerp (510.000 inhabitants), they count 500 homeless.
2. Does the Dutch government give financial help to homeless people?
All people with Dutch residency who have no income nor property are entitled to social welfare payment (In Dutch 'bijstandsuitkering' or WWB). The basic payment (single, no kids, no income, no property) is € 679,75 per month.
If you are homeless, the process to apply for social benefits is more complicated, but doable.
3. Where can homeless people in Holland find shelter?
City council are responsible for the homeless people in their own municipality. The Dutch national government awards social funding to each city council. The council can spend these funds as they see fit.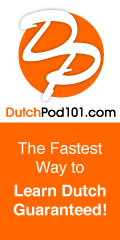 In large cities, like Amsterdam and Rotterdam, there are large numbers of daycare facilities (dagopvang) and nightcare shelters (nachtopvang) for the homeless. Then there is a wide variety of private shelters, such as the Salvation Army. Most are free or cheap.
4. I don't have a Dutch residency, can I stay in a homeless shelter in Amsterdam?
In The Netherlands there exists an extended social system (high taxes pay for extended social services). This also means, that people without a residence permit are excluded from receiving support from social organisations.
Until 2015, people without a residence card are not allowed to stay in an Amsterdam shelter. Some civil society organisations do accommodate homeless people without papers, under conditions.
As a rule, shelters in Amsterdam only take in people who have been in the city for a longer period (3 months). If you have just arrived you are supposed to arrange their own accommodation. In any case, expect a screening and a waiting list.
People with serious psychological disorders and children do tend to get help from Dutch authorities. For women (with or without papers) who have been a victim of domestic or sexual violence can find accommodation in a Women's shelter. As of 1 January 2015, Dutch city councils are no longer allowed to refuse undocumented people.
There is a map of private and publicly funded shelters in Amsterdam.
5. Why are there not many homeless people in the streets in Amsterdam?
If you walk out of any train station in European cities like Madrid, Paris or London, the streets are filled with homeless people, beggers, junkies and alcoholics. In Amsterdam, you will hardly find any. The reason is a new policy that the 4 largest cities in The Netherlands (Amsterdam, Rotterdam, Den Haag and Utrecht) and the Dutch government implemented in 2006 to get homeless people off the streets.
In the first phase of the project, from 2006 – 2010, over 10.000 people who were living in the streets were offered personal assistance in finding medical care, tackle addictions and treat psychological problems. All those who took the offer, got free accommodation. Over 5.500 people found a more stable lifestyle with an income and a roof over their heads.
Screaming homeless with heavy psychiatric disorders
The results were noticeable. In october 2008, the streets of the 4 large cities had lost 6.500 homeless people. Classic urban sights such as drug users, screaming homeless with heavy psychiatric disorders, beggars, petty thieves, homeless prostitutes, all once a common sight in Amsterdam, had more or less disappeared from the Amsterdam view. The project cost €175 million. It was calculated each invested euro saved 2-3 euros.
6. So there are no more homeless people in Amsterdam?
There are still many homeless people in Amsterdam and their numbers are growing. In 2010 there were an estimated 23.000 people homeless in Holland. In 2012 they counted 27.000 people homeless.
Due to serious budget cuts on social welfare, less people get personal help and the amount of night care shelters available have been reduced dramatically. Most shelters in Amsterdam are fully booked every night. For 2015, more budget cutting on homeless cares and centers are planned in all Dutch cities.
Possible reasons for the rise in homeless people in Amsterdam:
Homeless people in The Netherlands could only get personal help to guide them to a better life in the city where they spend the last 2 – 3 years. If they are not from Amsterdam, they can't get help in Amsterdam.
People from outside The Netherlands cannot get help in Amsterdam. About half of the homeless in Amsterdam come from outside the Netherlands: from Europe (10%) or

non-western countries (40%)

. The national monitor on homelessness showed that only 41% of homeless respondents in Amsterdam had a Dutch nationality.
It's not just junkies and crazy people who take to the streets. Nowadays, there is also a rise in what some call the

'new poor'

: people who suffer from financial problems/broke up their relationship and cannot pay their rent or mortgage. They cannot rent a new house as long as they have debts. Many of them are women, young people and single men.
7. Are you allowed to sleep in the streets in Amsterdam?
No, it's not allowed to sleep outside in Amsterdam (nor in your car). If you sleep on a park bench, the police can arrest you. You will be spending the night in jail. It's not likely the police will actually arrest you, unless you cause disturbance.
8. Home many young people are homeless in The Netherlands?
Between 8000 and 9000 young people are homeless (2014) in The Netherlands. Most are between 14 and 23. Youngsters under the age of 18 you will not likely find sleeping in the streets of Amsterdam because they wil be taken into the care of Bureau Jeugdzorg.
9. Where can homeless people in Amsterdam sleep in winter?
In winter time a special winter shelter opens for homeless people. Asylumseekers can ask for support at the Vreemdelingenpolitie at Central Station.
In winter 2017- 2018 the winter shelter in Amsterdam has moved. If you have no place to sleep, you can report at Jan van Galenstraat 323, entrance B between 14.00 and 16.00 Monday to Friday. The GGD will interview you and determine whether you can sleep at the homeless shelter. The homeless shelter is at Havenstraat 6. There you will get a bed, a shower, a hot meal and breakfast. The shelter is only for the evenings and nights.
10. Where can homeless people without residence papers find shelter in Amsterdam?
The  Amsterdam city council is responsible for providing accommodation to its citizens. Homeless people therefore should always ask for shelter in their own municipality.
People from other countries, who have no residence permits are generally refused to stay at a Municipal homeless shelter. From 1 January 2015 the national laws tells councils they have to provide food and shelter to anyone, regardless of their status of where they are from. You can ask for a bed at the Jan van Galenstraat 323 (see point 9).