Amsterdam is a diverse, cozy, and fun destination for visitors of all ages, including teenagers. Just strolling along the canals, taking pictures, and shopping some of the crazy little boutiques and souvenir shops is a fun activity for teenagers. But there is much more to Amsterdam than canals and shops. You will make plenty of fun new memories by enjoying one or more of this list of fun activities for teenagers in Amsterdam.
Micropia, a museum about microbes
Do you know how many microbes you have on your body? How many bacteria do you swap when you kiss? How much time it takes food to disappear? And a cadaver to be eaten by its own microbes? You will learn all that and more in all kinds of fun, interactive ways at Micropia.
Ripley's Believe It or Not
It's not strange that Ripley's Believe It or Not has such great reviews from teenagers visiting Amsterdam. The interactive exhibition has all the modern-day gimmicks combined with the strange, scary and outrageous! Teens will easily spend more than an hour at this favorite Amsterdam attraction. And even adults will be amazed at some of the weird artifacts on show.
Learn about Holland in a 5D-flight experience
The history and landscape of Holland are very special. Learning about dikes, windmills, and polders is not boring at all when you visit This is Holland. The attraction consists of 4 parts. The most exciting is the flight experience. For 9 minutes you will fly over the land! An exciting and safe way to see the Netherlands from above.
Get scared at the Amsterdam Dungeons
After the London Dungeons, there are also the Amsterdam Dungeons. Visitors dive deep into the dark history of Amsterdam in this interactive show. Actors play out parts of the horror stories that took place in Amsterdam: torture, the Spanish inquisition, witches, the Flying Dutchman. And they will do everything to scare you!
Playing for teenagers: WONDR Experience
For teens that adore Insta and TikTok, WONDR is a must! The colorful rooms are there for every teen to play around, explore, get creative, take your picture and show your friends back home what a great time you are having. WONDR is a great way for teenagers to spend a rainy afternoon in Amsterdam!
Get close to the stars at Madame Tussauds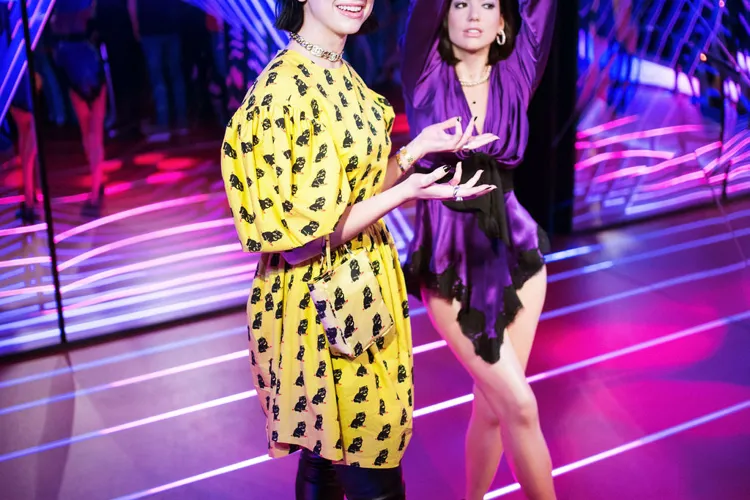 Like elsewhere in the world, Madame Tussauds is very popular in Amsterdam. The wax figures look so real. Every day for decades teenagers and adults line up on Dam Square to get close to their icons. All teenagers love to get face to face and even have their pictures taken with their idols, like Beyonce, Dua Lipa, and Zayn Malik to sports stars and movie celebrities. Guaranteed fun things to do for all teenagers.
High Tech playground: Amaze
Amaze is a new attraction in Amsterdam. The inventors are the pioneers of Dutch dance IDT&T. What can you expect? A dance party, but without the music! You will walk through 7 rooms filled with colorful laser light- all of the latest technology.
The hightest swing in Amsterdam: A'DAM Lookout
People of all ages like to swing, but do you dare to go on this one? It's 100 meters above the ground! From the Amsterdam tower, across the IJ-water, you will have an amazing panoramic view of the city. But there is more to A'DAM Lookout that is a lot of fun for teenagers: a virtual reality ride. While the teens enjoy the virtual roller coaster, you have the opportunity to enjoy drinks at the sky bar.